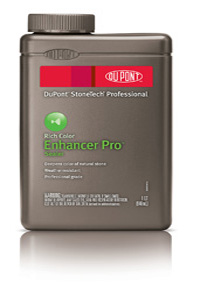 StoneTech ENHANCER PRO – Solvent based

(quart)
Choose the Professional Grade StoneTech ENHANCER PRO to bring out and restore the natural beauty of your stone installation AND provide heavy duty stain protection! FOR PROFESSIONAL USE ONLY!
1 Quart (concentrated)
$61.17
Item No.: D14345943
Qualifies For
StoneTech ENHANCER PRO is a solvent-based formulation specifically designed to enhance the color of natural stone such as limestone, slate, travertine, sandstone, flagstone, tumble stone, flamed stone and textured stone as well as masonry and concrete. For a water-based, easier to use alternative, try StoneTech ENHANCER.
Enriches color
Heavy duty protection against most stains
Solvent-based formulation
Suitable for interior and exterior applications