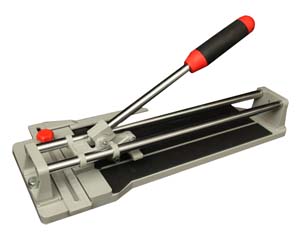 Primo 13" Cast Aluminum Tile Cutters
Superior quality and value for the tile professional! Why pay more?
Item No.: TC13NB
Sorry, Temporarily Sold Out
Qualifies For
The Primo Cast Aluminum Tile Cutters are made using the same processes and quality standards as more expensive brands. The Primo Cast Aluminum Tile Cutter is a durable, professional grade, economy model featuring a 2 bar design built on a heavy-duty cast aluminum base and 13" tile cutter. Primo Tile Cutters are the result of over 40 years of tile tool innovation, design and production experience.
Economy model offering superior quality and value
2 bar style
Heavy duty cast aluminum base
13" tile cutter